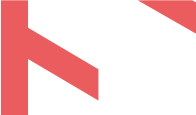 ABOUT THE PLATFORM
Launched on February 21st, 2017, the Brazilian Platform for Biodiversity and Ecosystem Services (BPBES) initiative seeks to place the issues of conservation and sustainable use of biodiversity and ecosystem services at the heart of the country's development model.
Produce regular syntheses of the best available knowledge by academic science and traditional knowledge on Biodiversity, Ecosystem Services and their relations with human well-being and promote dialogues with different sectors of society sectors of society.
To be a reference in the insertion of Biodiversity and Ecosystem Services as a strategic element of public policy, contributing to an innovative and sustainable model of socioeconomic development in Brazil.
Inclusion
Ethic
Collaboration
Transparency
Integrity
Respect for diversity

"There is a great convergence between SiBBr and BPBES. The platform aims to broaden the use of biodiversity data and information to assist decision makers in designing and implementing public policies for conservation and sustainable development. "
"Ecosystem services are benefits gained by people from natural systems. Many of these services, such as food and genetic resources, are supported by biodiversity and, therefore, changes in systems that alter
Biodiversity can influence
The supply of these services "
"We want to integrate the available data in order to fill a gap in the interplay of this high quality scientific information with decision makers."
"There is no development without biodiversity"